CG Power
Power
Welcome to CG Power Power Business is a pioneer and the leader in the management and application of Electrical Energy.
Power Business focuses on power transmission, distribution, power solutions, setting up of integrated power systems and associated services businesses. It manufactures a wide range of power and distribution transformers, extra high voltage (EHV) and medium voltage (MV) circuit breakers, switchgears, EHV instrument transformers, lightning arrestors, isolators and vacuum interrupters.
It offers turnkey solutions for transmission and distribution (T&D) through sub-station projects, engineering, procurement and construction (EPC) as well as other end-to-end contracts involving the entire value chain - solutions, design, products, procurement, construction, erection and servicing.
Mukul Srivastava
President – Power Business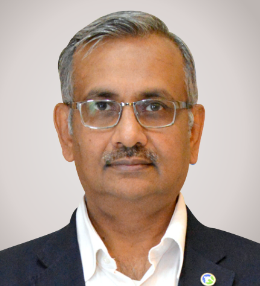 CG is one of the largest Electric Equipment manufacturers for the Power and Industrial sector and also offers turnkey solutions in Power
Read More